5 tips for buying electric scooter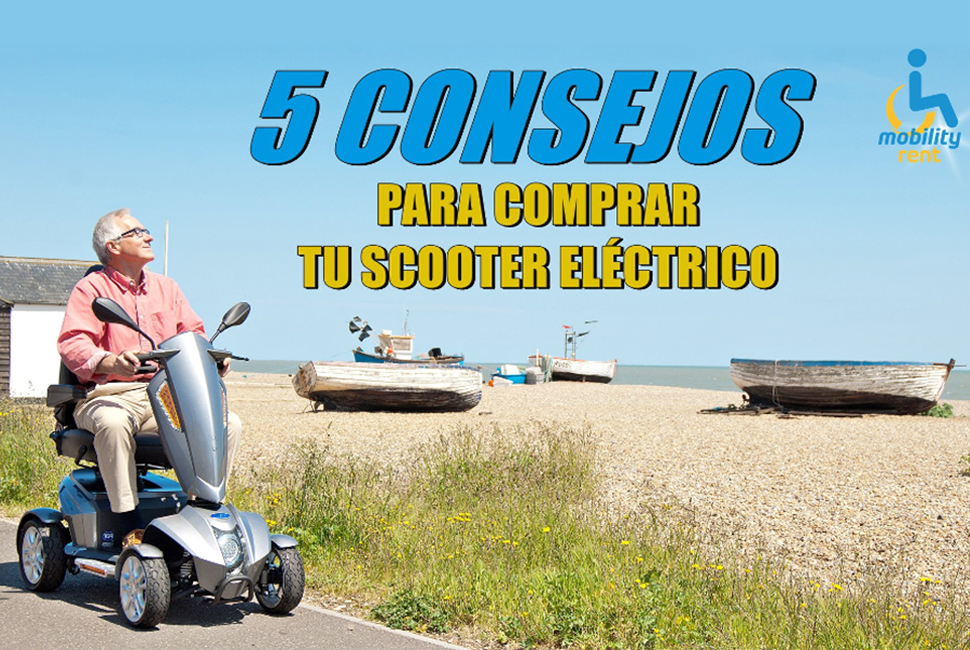 ✅ 5 tips for buying electric scooter
Are you planning to buy an electric scooter for your family member? Not sure which one to choose among the wide range that exists? 🤔
Electric scooters are mobility aids, which in most cases completely change people's lives, since they give them back autonomy, independence and freedom to move. ✅
In the market there are a multitude of brands and models, different sizes, different prices and some other data and technical characteristics that can sometimes be difficult to understand. 😐
Therefore, we leave you with 5 tips to keep in mind when buying an electric scooter: 👇
1.Size of the scooter. Electric scooters are basically classified into three sizes:
Small size scooter: they have smaller dimensions and less autonomy (from 12 to 18 km). They are removable or foldable, which will allow us to transport them in the trunk of the car without any problem.
Medium-sized scooter: They have much greater dimensions, power and autonomy (between 25 and 35 km approximately, larger seats and admit a greater weight. There are some removable models, but due to their size and weight they make this task somewhat more complicated. to do on a daily basis.
Large size scooters: They have the maximum dimensions, in length and width. They have very bulky seats.
2.Autonomy. Describing the three types of scooters above, we must emphasize that autonomy is a vital characteristic to take into account. The autonomy indicates the time or distance that the equipment can travel without having to recharge it again.
Logically, a more powerful scooter contains much longer lasting batteries.
3.Where will you store your scooter. It is also extremely important to know that the scooter is recharged with its charger connected to the electrical current, so you must have a charging socket near where you are going to leave it when it is not in use.
Do you need to take the scooter home to store it? Do you have enough space in the elevator, in the corridors or in your home? Do you have to transport it regularly in your car? These are some of the questions you should ask yourself.
4.Detachable or folding scooter. Detachable scooters allow the equipment to be separated into parts, usually in five pieces. This gives us the power to upload it to the trunk with the weight distributed and taking up less space. On the other hand, the folding models, with a lithium battery, are more comfortable to fold and unfold, since this action is carried out either with an automatic button or remote control.
5.Technical service. Keep in mind that your scooter, over time, will end up needing maintenance and tuning, or a repair. At Mobility Rent we have our own technical service and we work with the best brands on the market. In addition, we offer free replacement equipment to our customers and also rent to own.
Try us!
We can help you with the purchase of your scooter by calling the phone or WhatsApp at 648841256 or visit us at our physical store in Alicante, on Calle Pintor Aparicio 9 📍